THURSDAY, DECEMBER 10TH, 5:30PM
Spend a relaxed, laid-back evening eating and visiting with friends while getting tips for Christmas decorating, gift-giving, entertaining, and enjoying the holidays.
Donate a poinsettia in honor of a loved one. They will be displayed in our worship center during the Christmas season. It costs $10 per poinsettia. Click the link below to donate.
Preserve a memory with your family during this fall season in front of our Fall Photo Booth in the Atrium. Take a picture and share it on Facebook and Instagram.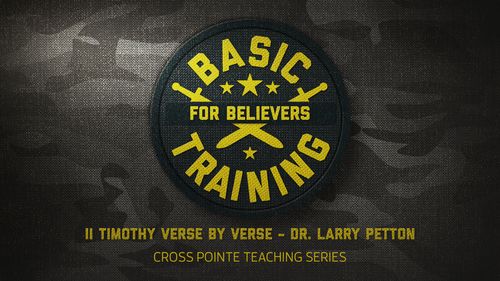 BASIC TRAINING FOR BELIEVERS
Our current teaching series is a verse by verse study of II Timothy, called Basic Training for Believers. Join us on Sunday's at 9:00 and 10:45am or watch past sermons by clicking the link below.
1st-12th grades students will worship with their parents this Sunday. But, we WILL have a nursery and classes in the Fun Zone for children younger than 1st grade as usual.
If you are unable to join us this Sunday, you can still join us online. Our live stream is every Sunday Morning at 9:00 & 10:45am. Simply click the link below.
In 2020 we are focusing on our need to daily follow Jesus. Click the link below to view how you join us in following Jesus through His Word.
The Beatitudes are a description of what every Christian is meant to be. In this series we study each Beatitude and discover how we are called to be the salt in the world!
Building Relationships with God, Family, Friends, and our World.
Click play to watch or listen to our latest sermon. You can find more sermons under our media tab on our menu bar at the top of the page.
Join us for one of our two Sunday morning experiences at 9:00am & 10:45am.
Address: 1174 W Henri De Tonti Blvd., Springdale, AR 72762